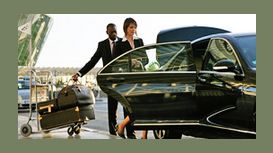 The Olympic clock in Trafalgar Square has started its countdown to the 2012 London Olympics and Paralympics. If you need a minicab to or from the Olympic park, Olympic stadium, Olympic aquatic centre, Olympic village or the Velodrome ride 2 is a licensed mini cab service for all your requirements.
The 2012 London Olympics begins on the 27th of July until the 12th of August. The 2012 London Paralympics starts on the 29th of August until the 9th of September. Ride 2 is a minicab service located in East London where the 2012 London Olympics is being held and therefore our Acton minicabs are available to take you to the Olympics or collect you from the Olympics.
An Acton Minicab operator will book your minicab to the Olympics or from the Olympics and give you the time of the driver's arrival. Once your minicab is booked you're free to concentrate on enjoying the various events at the Olympic Games.
---
Reviews and Ratings
One of the unreliable and unprofessional services ever in London. I've booked a cab to Heathrow and made all my arrangements according to their confirmation, but the driver didn't show up. Instead of apologies, they've tried to give a lousy excuse and avoid the commitment. Their attitude is another story, no manners and zero customers service.

DO NOT USE this service, if you want to be somewhere on time.