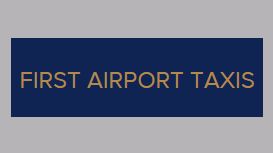 Travelling to and from an airport can be stressful for people, and this is especially the case for business travellers. If you want to arrive at an airport on time and not have to worry about airport parking, we are here to help. At First Airport Taxis, we have been providing an airport transfer service for a number of years and we are pleased to say that we offer a business class airport transfer service to all of our clients. If you have important business clients arriving at an airport, it is important to make a positive first impression and this is where we can help. We can provide a business class airport pick-up service and our drivers will be dressed in full uniform.
Whether you are in attendance to pick up your client or you would like us to collect your client for you, we are more than happy to provide this sort of airport transfer service. We know that business travellers expect a high standard of service, and this is something we are more than happy to provide. We have a range of high class business vehicles in our fleet and all of our cars and vehicles are well maintained. If you expect a certain class of service when travelling to or from an airport, let First Airport Taxis take you there in style and comfort.Similarly, if you have clients that you need to make sure arrive at the airport on time, we are here to help.
We provide an around the clock airport transfer service for all of our clients and if you require the business class service for your clients, we are more than happy to provide this service. This service can be booked online or over the phone and if you would like to set up a corporate account, we are more than happy to provide this service. With our business service, you can receive priority for bookings, detailed statements and credit facilities. We are also able to provide you with Wi-Fi access during your journey, allowing you to stay in touch with the office or with the details for your journey. When it comes to finding the best standard of business class airport transfer service, make sure you call on First Airport Taxis.
---
Reviews and Ratings
We do not have any reviews about First Airport Taxis available right now.