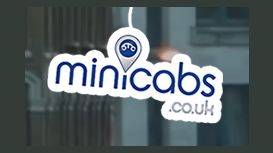 At Minicabs we know that we offer the very best London minicab service – a claim that's backed up by a huge number of our passengers, who consistently use us due to our promptness, politeness and great value for money.
We've been operating for a number of years now, and in this time we've honed our skills and business to create a great taxi company. What's more, we've built up our number of taxis to ensure that we can cater to everyone's needs, throughout the area we cover. We intend on improving in the future as well, by adding new facets to the Minicabs such as the fantastic app we have just introduced for Apple and Android users.
Our success is down to a few things that we regard to be extremely important, with the first of these being the fact that we always strive to offer the best value for money to all our passengers. This doesn't just mean that we make sure our fares are kept as low as possible, but it also means that we go above and beyond what is expected. Of course, like any good taxi company, we always provide clean cars and friendly drivers, but unlike others we add a personal touch minicabs such as carrying your bags for you, making sure your children get to school, and generally helping in any way we can.
Another part of our success is the fact that we're reliable. We know that trips to the airport or school runs can be stressful, so we endeavour to ensure that our drivers always get to you on time, so you aren't left waiting around and worrying. In fact, we'll often turn up early and wait, just to ensure that you don't have to.
The final reason why we've grown to become one of the area's biggest taxi companies is simple: we offer a huge number of services, meaning that we are perfect for all manner of different tasks. We're able to drive you to the airport, help you move house, transport your children to school, drive you home from hospital, or help you in many other different ways. In fact, if you have any reason for a taxi, we're almost certain we'll be able to help.
---
Services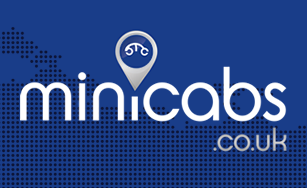 Do you have an important business travel that you don't want to miss? Do you want to enjoy a smooth journey to or from the? Minicabs is here for your service. We have been serving professional clients for a long time. We completely understand the requirements of our business clients and we cater our services accordingly.
It is recommended to initially inform us about your business or executive travel so that we can make a reservation for you. Even if you need a professional and formally dressed up driver in business attire, we are able to meet that requirement too. We have state of the art, computer reserved taxi dispatch system that allows all the business to book their cab online.
You can also track the progress of the taxi on the live map. Our taxi fleet includes estate cars, minibuses, saloon cars and even the wheelchair accessible vehicles. We operate 24/7 to fulfill all your business travel needs. Our taxis are available for all airports around London whether it's Heathrow, Gatwick, Luton or more. Simply sign up for a business account at Minicabs and hire our services whenever you want.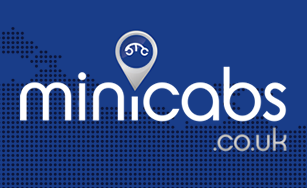 Getting to the airport can often be the most stressful part of any journey. Parking your car in the parking areas; cramming into packed tube trains; relying on friends or family to pick you up on time all create stress before you've even reached the airport.
So, why not take all of the stress out of getting to the airport by taking a taxi instead? Our drivers are able to get you to the airport exactly on time, and they know the exact routes to take in order to avoid traffic and any other problems. All this means you can sit back and relax, and look forward to getting on your flight exactly what you want when heading away on business or pleasure.
Reviews and Ratings
We do not have any reviews about Mini Cabs available right now.